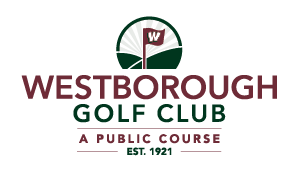 Please arrive 15 min before your scheduled tee time. When you arrive to the golf course, please check in with the golf shop. If you miss your tee time, you may have to wait until another spot is available.
Golf Cars are on a first come first serve basis and cannot always be guaranteed. Please call the Golf Shop for more details.
Due to Excessive rains this summer golf cart status is on a day to day basis. Please call the shop to enquire about their availability.
Pace of play is very important here at Westborough Golf Club. Pace of Play for this golf course for a foursome is Two Hours. Please be prepared to play on pace. If you fall behind you will be asked to speed up. If you fall more than one hole behind you will be asked to skip a hole to get back into position.
If Tee times are not showing up or the button below does not take you to the booking page, please email our PGA Professional at mattgriffith@pga.com for tee times.